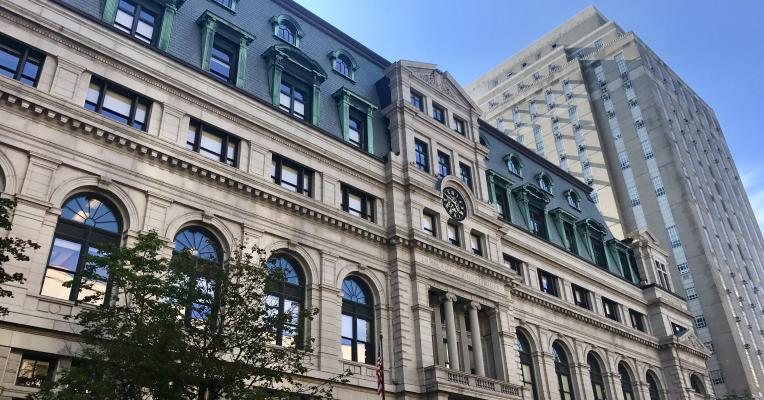 Earlier this month, the Supreme Judicial heard a case regarding the standard for "Anti-SLAPP" motions. As we have written before, Massachusetts' Anti-SLAPP law protects people who have engaged in protected speech from lawsuits based on that speech. The statute allows defendants to move to dismiss a lawsuit against them "brought primarily to chill the valid exercise of the constitutional rights of freedom of speech and petition for the redress of grievances." Anti-SLAPP motions are particularly important for employees who report illegal and unsafe conduct; those employees need assurances that they will not face retaliatory and costly lawsuits targeting them for their speech.  
The Anti-SLAPP statute provides a means to seek dismissal of a legal claim that is based solely on a party's "right of petition under the constitution of the United States or of the commonwealth." The statute instructs that the plaintiff can defeat a motion to dismiss under the Anti-SLAPP suit by showing : (1) the defendant's exercise of its right to petition didn't have any basis in fact or law and (2) the defendant's acts caused actual injury to the plaintiff. 
Since the statute's passage, courts have grappled with the countervailing constitutional rights at issue when a party files an Anti-SLAPP motion. As the Supreme Judicial Court explained in 2017 in a case called Blanchard, the target of an Anti-SLAPP motion – typically, a plaintiff – also has a constitutional right to use the courts to petition. An Anti-SLAPP dismissal can "potentially infringe" on an "adverse party's exercise of its right to petition, even when it is not engaged in sham petitioning." To balance these interests, the Blanchard Court adopted an "augmented framework" for evaluating Anti-SLAPP motions. Under Blanchard, the person filing the Anti-SLAPP motion must demonstrate that it is facing a legal claim based "solely" on its "petitioning activities" and not some other basis.