When Are Remote Workers Covered by Massachusetts Laws?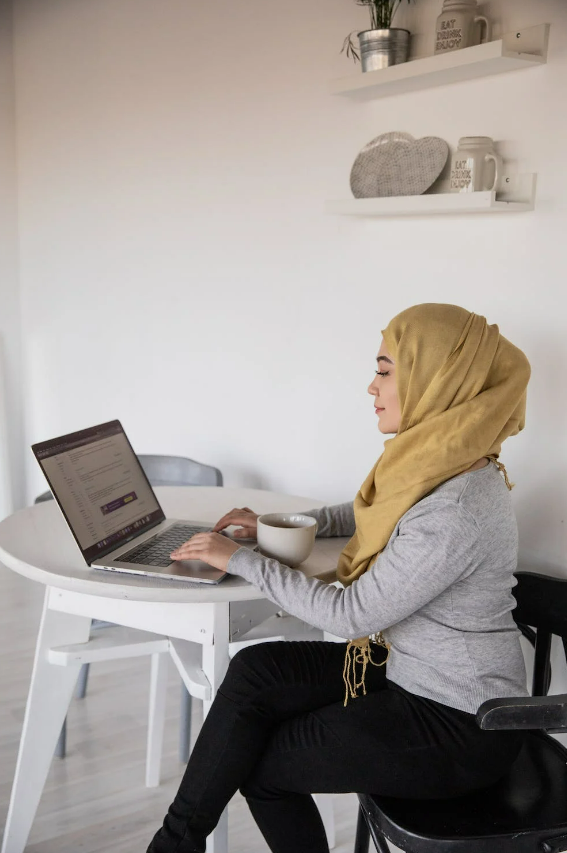 In the last few decades, and particularly since the start of the COVID-19 pandemic, remote working arrangements have become increasingly common. In many industries, an employee can produce documents, answer emails, and attend video meetings from anywhere with an Internet connection, without even setting foot in an employer's office. That flexibility, however, can create complications for the employment relationship, particularly when there is a question about which state's laws apply. Since Massachusetts laws are often more favorable to employees than those of other states, we regularly field questions from workers wondering whether they can enforce their rights under Massachusetts law even if they do not live, or regularly work, in Massachusetts.
Unfortunately, there is not one clear answer that applies to all laws or all situations. For the most part, a court will look at the details of an employment relationship to decide whether Massachusetts is the core of the relationship or has significant connections to what the employee was doing. The physical place that work takes place is relevant but not always dispositive. 
A court is more likely to conclude that Massachusetts law applies to a worker for a Massachusetts employer (even if the employee did not live in Massachusetts or work out of a Massachusetts office) if they received directions or instructions from Massachusetts, if their supervisor was located in Massachusetts, if they engaged in regular communications with people in Massachusetts, if they traveled to Massachusetts as part of their job, and if discriminatory, retaliatory, or otherwise unlawful acts or decisions were made in Massachusetts. If an employee entered into an employment agreement in Massachusetts, worked with Massachusetts customers, or received paychecks issued from Massachusetts, those are also factors that courts have used in their analyses to hold that Massachusetts discrimination, retaliation, and wage and hour laws applied. 
Eligibility under the Massachusetts Paid Family and Medical Leave Act can be a particularly complex question. An employee considering taking leave might start by looking at their pay stubs; if taxes or payments are being deducted for PFML, it is more likely that their employer considers them covered by PFML and will cooperate with an application. However, the final decision will be made either by the state Department of Family and Medical Leave or by a private plan established by the employer. The standards are described in applicable regulations: in summary, in order to be covered, an employee must perform services that are primarily or exclusively localized in Massachusetts, or the services are not localized in Massachusetts but at least some part of the services are performed in Massachusetts and the employee is based in Massachusetts or directed or controlled from Massachusetts. 
Sometimes, an offer letter or employment agreement will specify which laws apply to the employment relationship, particularly when a corporation headquartered in one state has offices in other states. If a choice of law provision states that Massachusetts law applies, that is most likely the applicable law. If a choice of law provision selects the law of a different state, a court would compare the laws applicable in each state and see whether they conflict significantly, and particularly whether applying out-of-state law would offend important policies of Massachusetts law. For instance, Massachusetts law places strong importance on prompt payment of wages, and the Wage Act provides that "special contracts" to avoid state wage and hour laws are invalid. Thus, if the factors described above indicated that Massachusetts law applied, a court would likely decide to apply Massachusetts wage laws in order to protect employees' rights. In addition, certain laws include specific rules about the application of choice of law provisions; for instance, the Massachusetts Noncompetition Agreement Act provides that as long as an employee resided or worked in Massachusetts for 30 days before their cessation of employment, a choice of law provision that would avoid Massachusetts law on noncompetition agreements would be invalid. 
To sum up, the question of which law applies can be complicated, and many details matter. Massachusetts employers are often familiar with Massachusetts law and are prepared to comply with the Commonwealth's requirements. However, if an employer contends that another state's law applies, it is important to consult an attorney who can help navigate these legal questions. 
If you need advice about your rights regarding a Massachusetts employer, fill out our online intake form or call us at (617) 742-6020 to be connected with an employment lawyer.