Thinking About Participating in a COVID-19 School or Childcare Pod? Here's What You Should Know as a Massachusetts Employer or Employee.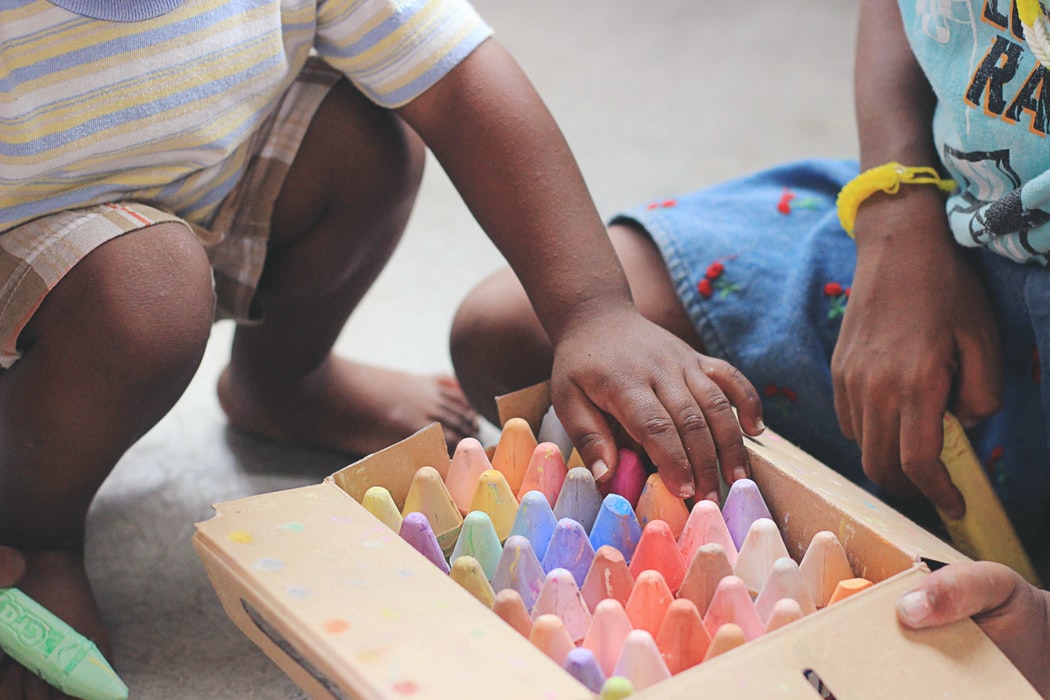 Due to the COVID-19 pandemic, many parents are exploring new arrangements for education and childcare for their children. Families who can afford to are creating "micro-schools" or "school pods"—groups of a few families with similar-aged children who hire a teacher to provide lessons in the families' homes. Others are simply looking to hire extra childcare help for children who are out of daycare or doing school remotely.
Before entering into this type of arrangement—whether you are a child care provider/teacher or a parent—it is important to understand the Massachusetts laws about domestic workers' rights and when those laws might apply to the arrangements many families are making. For instance, pod school teachers may be entitled to written contracts. Families employing caregivers should also be aware of the full range of employment laws that they will need to follow, many of which include steep penalties for employers who fail to comply. Those include special protections for workers in homes, wage and hour laws, and anti-discrimination laws.
Domestic Workers Bill of Rights
The Domestic Workers Bill of Rights, which took effect in 2015, offers broad protection to people who provide "any service of a domestic nature within a household." The law applies when an employee works on average sixteen hours or more per week for an employer. The law holds each employer responsible even for "shared services," which it defines as "services provided by a domestic worker to more than one employer that are intentionally coordinated by the employers"; in other words, each member of, for example, a nanny share is an employer if the caregiver works a total of 16 hours or more per week for the share.
The law defines a Domestic Worker as  "[a]n individual, including an independent contractor . . . , who received compensation from an employer to provide any service of a domestic nature within a household."  940 C.M.R. 32.02 (emphasis added).  Work of a domestic nature within a household, includes but is not limited to: "(i) housekeeping; (ii) house cleaning; (iii) home management; (iv) nanny services; (v) caretaking of individuals in the home, including sick, convalescing and elderly individuals; (vi) laundering; (vii) cooking; (viii) home companion services; and (ix) other household services for members of households or their guests in private homes." G.L. c. 149, § 190(a). The law provides an exception for child care providers who meet two requirements – their vocation is not child care and they provide "childcare on a casual, intermittent and irregular basis." Where an in-home teacher or tutor is also providing childcare for the children they are teaching, they would likely be considered a domestic worker under the law.
Employer Obligations
As detailed in my colleague's previous post about the Domestic Workers Bill of Rights, the law requires that employers provide a rest period of at least 24 hours to any employee who works 7 days a week and overtime pay at rate of time and a half for all hours worked over 40 hours per week. It also limits deductions for food, beverages and lodging. It requires that employers respect basic privacy boundaries, including not monitoring a worker's private communications.
The law requires employers to create and retain a significant amount of documentation about the employment relationship, including: a job description, rates of pay and hours worked, a grievance process, and a description of what the employer considers cause for termination. An employee may request a written evaluation of his or her work, and an employer must keep a true and accurate record of wages and hours for workers for three years. Every two weeks, the employer must provide the employee with time sheets reflecting the hours worked. The Attorney General's office has created a model employment agreement and time sheet to meet these requirements.
Enforcement of the Law
Employees whose rights under the Domestic Workers Bill of Rights law have been violated can file complaints with the Attorney General's office, which may investigate the violations and assess fines or require the employer to make restitution to the worker. Employees also have the right to enforce their rights in court, after receiving a right-to-sue letter from the Attorney General. Employees who win in court can be awarded triple damages, attorney's fees, and other compensation. Given these steep penalties for non-compliance with the law, employers who are hiring child care providers in lieu of or to supplement school in the fall should ensure that they understand and comply with all of their obligations under the relevant employment laws.
Wage Act
Any person who employs another person must comply with the Wage Act. The Act requires, among other things, that workers earn a minimum wage. That wage is currently $12.75 an hour in Massachusetts and will rise to $13.50 on January 1, 2021. Employers must pay their employees weekly or bi-weekly, and must make payment within 6 or 7 days of the end of the pay period (depending on how many days the employee worked in the pay period). Employers who fire or lay off their employees must pay them in full on their last day of work; employees who quit are entitled to their remaining pay on the next regular payday or if there is no regular payday, the first Saturday after they quit. Like the Domestic Workers Bill of Rights, the Wage Act requires employers to pay overtime of time-and-a-half for any hours worked over 40 per week.
The Wage Act penalizes an employer who unlawfully withholds wages by allowing employees to recover three times the withheld amount. Finally, the law prohibits retaliation against an employee who raises concerns under the wage and hour laws.
Anti-Discrimination Laws
Like any employer in the Commonwealth, employers hiring domestic workers cannot discriminate against their employees or prospective employees on the basis of race, color, religion, national origin, ancestry, sex (including pregnancy), sexual orientation, gender expression, genetic information, disability, age, or military service. Employees who believe they have been discriminated against can sue. If an employer has fewer than six employees, a worker can sue under the Massachusetts Equal Rights Act. If the employer has six employees or more, the employee must first bring the complaint to the Massachusetts Commission Against Discrimination (MCAD) within 300 days of the date of the discrimination, before having the right to sue in court.
If you are an employer or employee with questions about the Domestic Worker's Bill of Rights or other employment laws, contact our employment attorneys at (617) 742-6020.