MA Appeals Court: Restraining Order Hearings Must Be Fair to Both Parties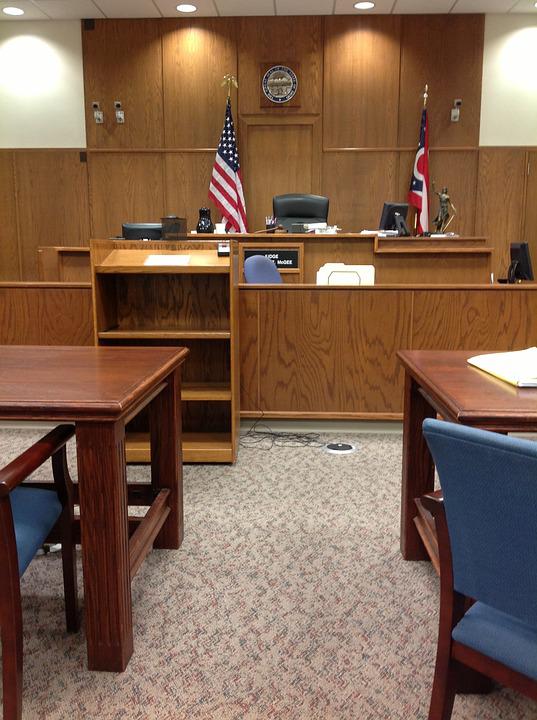 Restraining orders are an essential tool that Massachusetts law makes available to help victims of abuse or harassment stay safe. Abuse prevention orders and harassment prevention orders (the two types of civil restraining orders available in Massachusetts) allow courts to impose restrictions on abuse and on contact. Some judges are very quick to grant requests for orders, sometimes after giving defendants scant opportunity to challenge a plaintiff's claims. Seeking to prevent violence and other serious harm is a praiseworthy motive. But restraining orders carry significant consequences and their erroneous issuance can also cause real harm. Recently the Massachusetts Appeals Court, in Idris I. v. Hazel H., reversed and vacated a restraining order because the trial court failed to give the defendant a fair hearing before issuing the order.
In Idris I, the plaintiff first received a restraining order at an ex parte hearing, where the defendant was not present. Massachusetts permits courts to issue restraining orders at ex parte hearings without prior notice to the defendant. The defendant then must be served with the order and must comply with it until a contested hearing, normally held 10 days later, at which the defendant can appear and present evidence and arguments about whether the order should remain in effect. At the ten-day hearing in Idris I. (actually held via Zoom well after ten days had passed, as all of this unfolded in the early days of the pandemic) the plaintiff claimed that the defendant, apparently his ex-girlfriend, had abused him physically, sexually, and mentally. She denied these allegations and reported that their recent contact consisted only of an email she had sent him "for closure," which did not contain any threats. During the hearing, the defendant's lawyer noted that exhibits that the plaintiff had submitted to the court were not provided to her and her client; the court did not address that concern. Defense counsel was given an opportunity to cross-examine the plaintiff, but the judge repeatedly cut her short and prevented her from asking legitimate questions and sharing evidence (such as voice messages). Finally, the judge cut off her cross-examination completely and instructed the attorneys to move directly to closing arguments—without having ever permitted the plaintiff to testify in her own defense. After arguments, the court extended the order for a year.
On appeal, the Appeals Court held that while restraining order hearings can be informal, "minimum standards of fairness must be observed." A defendant must have notice and an opportunity to be heard (in other words, the hearing must meet the basic requirements of constitutional due process). According to the Appeals Court, "A meaningful opportunity to be heard includes an opportunity to address the material and determinative allegations at the core of a party's claim or defense and to present evidence on the contested facts." In Idris I., the Appeals Court held, the plaintiff was denied that right because she was not permitted even to testify. As the court pointed out, arguments of counsel are not a substitute for a party's own testimony. Further, because the defendant never received the evidence that the plaintiff submitted, the judge "improperly considered evidence that the defendant had never seen and was thus unable to challenge."  And, the Appeals Court held, the judge improperly cut short the defendant's attorney's attempt to cross-examine the plaintiff.
Following Idris I., trial courts will still have considerable discretion in conducting restraining orders. As the Appeals Court noted at various points, these are relatively informal hearings. Discovery is not required or necessarily even permitted prior to the hearing. But Idris I. makes clear that judges do not have unlimited discretion to make decisions without giving both parties a fair opportunity to be heard. Underscoring this point, the Appeals Court made an unusual order that when the case returned for hearing to the district court, it should be heard by a different judge—a significant rebuke to the original hearing judge.
Violation of a restraining order is a crime. While the crime is a misdemeanor, unlike other crimes carrying similar penalties, police are required to arrest defendants whom they witness or have probable cause to believe have violated a restraining order. Restraining orders have significant import even for defendants who comply with them fully and are therefore not exposed to any criminal penalty. And even once an order has expired, it may continue to affect a defendant. The orders are entered into the Commonwealth's criminal records system, and can affect whether a defendant is held or released and the amount of bail in future criminal cases, or whether orders issue in future restraining order matters. For that reason, appellate courts in Massachusetts will hear restraining order appeals even after the order in question is no longer in effect.
Idris I. should be a useful precedent for parties in restraining order matters who feel that they are not getting a fair hearing. Parties at these hearings often represent themselves and there is real value in relative informality in those circumstances; undue formality can have a chilling effect on access to court for people without counsel. But informality cannot mean that the parties are denied a fair opportunity to be heard, and cases where the principles of due process are not observed should be appealed.
If you need an attorney to assist in seeking or defending against a restraining order, please contact us at (617) 742-6020.