Whole Foods Employees Fired for Supporting Black Lives Matter Suffer New Defeat, But Law Evolves on Associational Discrimination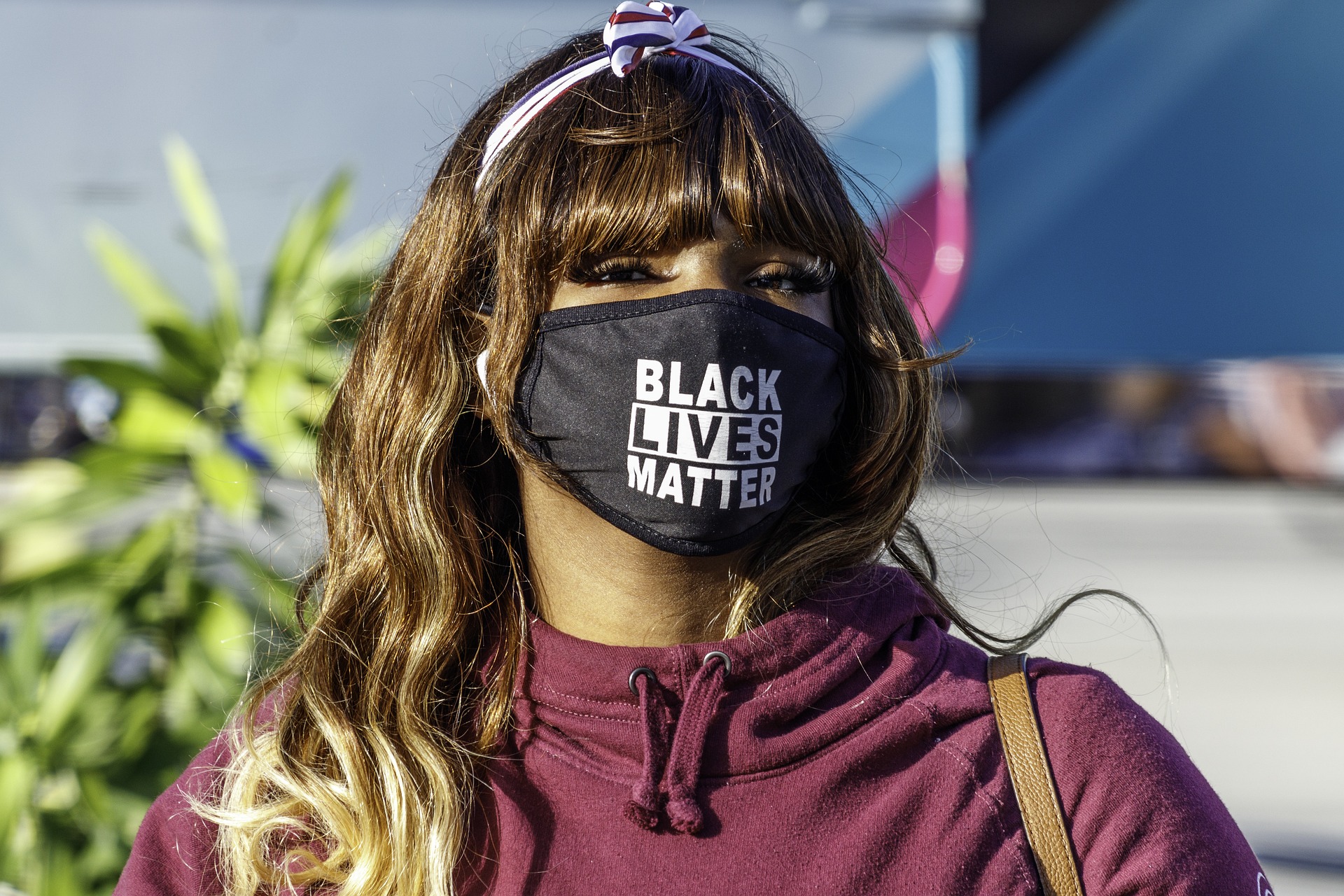 In the summer of 2020, the United States was experiencing both the early phase of the COVID-19 pandemic and nation-wide outrage over the police killing of George Floyd. Employees at Whole Foods grocery stores around the country—some Black, some not—began wearing face masks promoting the Black Lives Matter movement. Whole Foods management responded by reprimanding these employees for violating a dress code policy against clothing with messages or logos, even though the policy had never been consistently enforced in the past.  Employees who insisted on wearing the masks were sent home. Eventually, some employees were fired. 
One employee who was fired was Savannah Kinzer, who worked at the River Street Whole Foods store in Cambridge. In July 2020, Kinzer and others from around the country sued Whole Foods in a Massachusetts federal court, alleging racial discrimination and illegal retaliation under Title VII of the Civil Rights Act. On January 23, 2023, Kinzer suffered a defeat when District Court Judge Allison Burroughs, an Obama appointee, granted a motion by Whole Foods for summary judgement. Despite the disappointing outcome, the litigation so far has also prompted positive developments with respect to associational discrimination claims in the First Circuit. 
Phases of the Case 
In February 2021, Judge Burroughs dismissed all of the employees' claims, except for Kinzer's Title VII retaliation claim. Her reasoning was that the plaintiffs had not met the first hurdle of making their case: establishing what is called a "prima facie" case of race discrimination or retaliation. Kinzer's retaliation claim survived because she was fired shortly after telling Whole Foods management that she had filed complaints about discrimination with the Equal Employment Opportunity Commission and the National Labor Relations Board, which was deemed to state a prima facie case. 
The plaintiffs other than Kinzer appealed the dismissal of their claims to the First Circuit. (ZDB partner Emma Quinn-Judge filed an amicus brief in support of the appeal, on behalf of the Massachusetts Employment Lawyers Association and the American Civil Liberties Union.) In June 2022, the First Circuit affirmed the dismissal of the plaintiffs' claims, but on different grounds.  The First Circuit concluded that the plaintiffs had made out a prima facie case of racial discrimination on an associational theory—more on this below—but could not overcome the next hurdle: demonstrating that Whole Foods' stated reason for its action (non-compliance with its dress code) was pretext for discrimination or retaliation.  
Meanwhile, Kinzer (along with two new named plaintiffs whose terminations occurred in similar circumstances) pursued her surviving retaliation claim in the District Court. Last month, the court granted Whole Foods' motion for summary judgment. This time Judge Burroughs followed the First Circuit's logic: concluding that Kinzer and her co-plaintiffs stated a prima facie case but had not amassed enough evidence that Whole Foods' stated reason for firing them was pretext for retaliation. "When viewed as a whole, there is little evidence in the record to refute Whole Foods' legitimate business explanations for its strict enforcement of its dress code policy against the wearing of Black Lives Matter masks," Judge Burroughs wrote. The court discounted evidence that Kinzer's specific personnel case was discussed at higher levels of Whole Foods management, including in an email obtained by the plaintiffs in which Kinzer was described as an "agitator." The case is not yet over: Kinzer and her co-plaintiffs have appealed the summary judgment order to the First Circuit. 
Associational and Advocacy Discrimination  
For employees and their advocates, the most important lesson from the litigation so far is how it has shaped the law on "associational" discrimination claims under Title VII in the First Circuit. Associational discrimination claims are most commonly made under the Americans with Disabilities Act, which explicitly prohibits discriminating against something because they associate with someone else who has a disability (for instance, if an employee must care for a disabled family member). Title VII does not include such an explicit guarantee, but many federal courts (including, recently, the Third Circuit), had inferred that race discrimination under Title VII can similarly occur when a person is discriminated against not because of their own race but because of their association with someone of a different race (for instance, by being married to them). The First Circuit recognized this theory for the first time in its June 2022 decision in this case.  
The availability of the associational theory was what allowed the plaintiffs to make out a prima facie case of racial discrimination according to the First Circuit: non-Black employees could claim to have been discriminated against for associating with their Black co-workers by joining in protest with them. The First Circuit stressed that plaintiffs did not need to identify a specific relationship like marriage with people in the protected class to state such a claim. The court also emphasized that associational and non-associational discrimination claims could coexist: an employer who discriminated both against Black workers because of their race and against non-Black workers because they were non-Black people associating with Black people would then face "double" liability under Title VII.  
At the same time, the First Circuit did disapprove of a different theory of discrimination that the Whole Foods employees had advanced, namely "advocacy" discrimination. According to this theory, developed in the Sixth Circuit, it violates Title VII to fire an employee not because of their own race or because of any specific association, but because they became involved in "a racial situation" in which they were advocating on behalf of racial minorities (potentially independent of any personal relationship at all). Following the Supreme Court's textualist approach to Title VII, exemplified in its 2020 decision in Bostock v. Clayton County, the First Circuit concluded that advocacy discrimination was not covered by language in Title VII that prohibits discrimination against an individual "because of such individual's race." This may not be the last word, however. In a January 2023 decision, a federal district court in Maine decided that a teacher retaliated against for her advocacy of LGBTQ students could state an advocacy discrimination claim under a different part of Title VII, which makes it illegal for race, sex, or other protected categories to be "a motivating factor for any employment practice."  
However the law on advocacy discrimination continues to evolve, the First Circuit's assertion of a broad prohibition on associational discrimination in this case is an important step forward for employees. The theory will provide a critical tool for protecting workers who ally themselves with colleagues subjected to discrimination in the workplace. 
If you have been subjected to discrimination or retaliation in the workplace contact our employment attorneys at (617) 742-6020.