In DeWeese-Boyd v. Gordon College SJC Grapples with Whether Religious Schools can Discriminate Against their Employees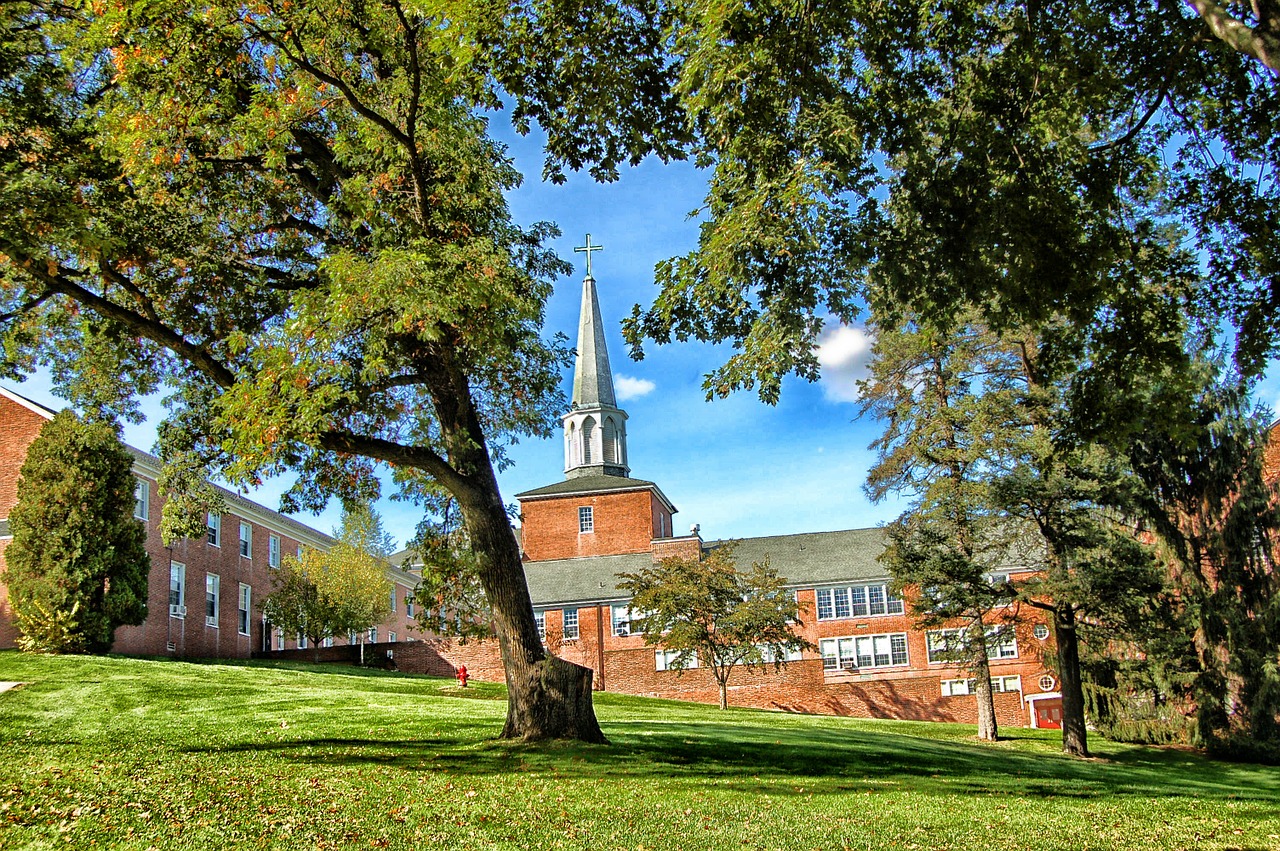 Two weeks ago, the Massachusetts Supreme Judicial Court (SJC) heard oral argument in Deweese-Boyd v. Gordon College, a case which tests the limits of the "ministerial exception" and the legal protection it provides for religious employers.
The "ministerial exception" is a religious protection based in the First Amendment to the United States Constitution. In Hosanna-Tabor Evangelical Lutheran Church & School v. EEOC, 565 U.S. 171 (2012), the United States Supreme Court held that the First Amendment's protection of religious freedom "bar[s] the government from interfering with the decision of a religious group to fire one of its ministers." Thus, the Supreme Court held, state and federal statutes which protect employees from discrimination in traditional employment contexts do not govern "the employment relationship between a religious institution and its ministers." Application of such statutes to religious employers would violate both the First Amendment's Free Exercise Clause, "[b]y imposing an unwanted minister," and the Establishment Clause, by "[a]ccording the state the power to determine which individuals will minister to the faithful."
But the Supreme Court's opinion in Hosanna-Tabor left lingering questions about exactly which employees of a religious institution might fall under the "ministerial exception." Some of those questions were answered in Our Lady of Guadalupe v. Morriseey-Berru, 591 U.S. ___, 140 S.Ct. 2049 (2020), which held that application of the ministerial exception requires a multi-faceted analysis of "all relevant circumstances" to determine "whether each particular position implicated the fundamental purpose of the [ministerial] exception." Some factors likely to influence the determination of whether an employee falls under the ministerial exception include whether the employee's official title is "minister" and whether the employee has "an important responsibility in elucidating or teaching the tenets of the faith." The Supreme Court has repeatedly declined to establish a "rigid formula" for determining application of the exception. Both Hosanna-Tabor and Our Lady of Guadalupe applied the ministerial exception to elementary school teachers at a religious school.
Deweese-Boyd v. Gordon College presents the first opportunity for the SJC to apply the new standard set out in Our Lady of Guadalupe. Plaintiff Margaret DeWeese-Boyd was a tenured associate professor of social work at Gordon College, a nondenominational Christian college located in Wenham, Massachusetts. Professor DeWeese-Boyd sued Gordon College alleging that it failed to promote her to full professor status based on her religious beliefs regarding same-sex marriage, in violation of G. L. c. 151B, which prohibits discrimination on the basis of religion (among other protected categories), the Massachusetts Civil Rights Act, and her employment contract.
At the trial court, Gordon College moved for summary judgment in its favor, arguing that the ministerial exception applies to Professor DeWeese-Boyd and thus exempts Gordon College from the antidiscrimination laws underlying her claims. The trial court disagreed, holding that although Professor DeWeese-Boyd was required to promote Gordon College's evangelical Christian mission in some ways, she had no real religious duties and did not actively preach Christianity, proselytize the Christian faith, or indicate that she was a religious figure authorized to speak on church doctrine.
DeWeese-Boyd maintains that the trial court reached the correct decision because although she taught at a Christian college, her true function was to teach social work, not to provide religious teaching and direction. Gordon College argues primarily that because Professor DeWeese-Boyd was obligated to guide students in their faith and to incorporate Gordon College's mission into her classwork, she was a ministerial employee regardless of her status as a professor of social work.
At oral argument, justices of the SJC appeared particularly focused on how application of the ministerial exception to Professor DeWeese-Boyd might significantly broaden the impact and coverage of that exception, and thereby render many employees of religious institutions potentially unprotected by important antidiscrimination laws. Counsel for DeWeese-Boyd argued that if the ministerial exception applied to her, it would apply to nearly all teachers and professors at any religious educational institution. Counsel for Gordon College pushed back on that point, relying heavily on the case-by-case approach indicated in Hosanna-Tabor and Our Lady of Guadalupe and arguing that social work is an "inherently value-laden" subject more likely to incorporate religious teaching than more inherently "secular" subjects like mathematics.
Courts applying the ministerial exception have recognized that it is a very limited doctrine, meant only to prevent state interference with religious groups' choice of ministers. In Our Lady of Guadalupe, the Supreme Court made clear that the ministerial exception is not meant to provide religious organizations "general immunity" from secular laws. As civil rights groups noted in an amicus brief filed with the SJC, the ministerial exception is a particularly potent tool because where it applies, a court can look no further into whether the organization's actions were reasonable or appropriate, or engage in the type of balancing of interests that is common in constitutional law interpretation.
If the SJC were to read the ministerial exception as Gordon College urges, it would convert the exception from a narrow protection to ensure that the state does not interfere with religious groups' choice of ministers, into a license to allow religious institutions to eliminate employment protections for many employees whose jobs are not remotely related to religious leadership. There are eighteen religious colleges in Massachusetts, employing thousands of people. If Gordon prevails with the SJC, those schools (and other religious employers) might be permitted to discriminate against their employees on the basis of race, gender, sexual orientation, national origin, religion, disability, and age. The SJC has previously recognized that our state anti-discrimination protections are intended "to implement the right to equal treatment guaranteed to all citizens by the constitutions of the United States and this Commonwealth." Given the extraordinary nature of the ministerial exception—which, where it applies, prohibits any inquiry whatsoever into an employment decision—the SJC should be cautious and apply it only where necessary to honor the First Amendment's religious protections on which it is based.
Given the novelty of the Our Lady of Guadalupe decision and the expansion of the ministerial exception—and subsequent elimination of antidiscrimination protections for employees—that could result from a decision in Gordon College's favor, the SJC's upcoming decision in Deweese-Boyd v. Gordon College could have a significant impact for religious employers and employees throughout Massachusetts. Look out for an update on this important area of employment law once the SJC issues its decision later this year.
If you have experienced discrimination or retaliation in your employment, call our employment attorneys at (617) 742-6020.